January 14, 2021
Posted by:

Kronnika

Categories:

Kronnika Academy, Robotic Process Automation, RPA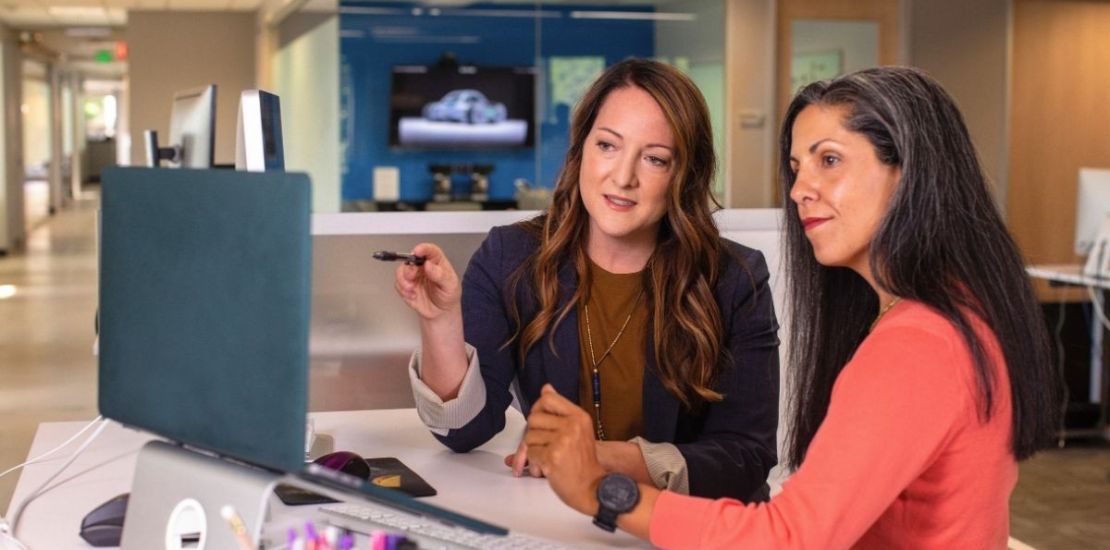 The Ultimate RPA Guide 
Robotic Process Automation (RPA) is preferred by more and more businesses. Companies use RPA technologies to accelerate their digital transformation, increase productivity and save time in their organization. According to Gartner, with the more widespread use of RPA by companies in 2021; The RPA market is expected to reach $ 2 billion. So, if you are not so familiar with this new tech, this RPA guide can help you easily.
What should you pay attention to when starting RPA in your business?
This year, as well as get started with RPA, what you need to do before starting RPA is critical. The processes you choose for RPA, managing expectations, and measuring the impact of RPA, the topics that should be considered. We will hope this RPA Guide helps t0 increase efficiency and reduce costs in your business. Let's take a look at what you need to be aware of when starting RPA in your business by this RPA guide.
How should the starting process of RPA develop in your business?
Before starting robotic process automation in your business, you should evaluate the business processes that you plan to transfer to automation. First, identify the processes you want to transform in your organization and choose the processes that will save you the most time to get started.
Once you have determined your processes, get together with the management team to set up your RPA journey. When you agree on your internal processes and the use of RPA, your negotiations with the RPA company will be much more efficient. In this way, specific results will be obtained.
However, you may need to know about the process before following this sequence. At this point, by contacting Kronnika, you can talk about the processes in your mind, and benefit from the support of our customer-focused team when you are about to start RPA
After determining the business processes suitable for RPA and reaching consensus within the organization, you can easily start a demo and get the process "live"  instantly.
Managing expectations
Quickstarts make it easy to manage expectations in your organization. While starting RPA, the size of the team and the automation level preferred may affect the project duration. 
The process for RPA suppliers to analyze, test, and publish RPA projects takes 1-2 months in total.
As Kronnika we are aiming to be the most time-saving RPA company in the world! We act fast in the development phase of the projects. Thus, we start the projects by demoing them within an average of 10 days. Therefore; prevent extra-time loss even when starting RPA.
Simplify complex processes
The easiest way to get a quick start to RPA is to start with simple business processes that are far from complex. If you don't think of a simple business process at first, no problem. You can try dividing complex processes into simple tasks. It would be more beneficial to move forward with an RPA company at this point. Thereby you can benefit from all the capabilities of RPA.
By evaluating the resources of your company and the RPA company, you can clarify the steps you will take in the process of starting RPA.
How do you identify simple processes with high impact?
To increase the impact of RPA, we recommend that you identify highly potent processes. These processes should be capable of having an impact on both costs and income.
To get maximum efficiency from RPA, you can determine the processes among the work items with high volume and high margin of error, although there is no room for error.
The fast delivery of the selected processes and the need for more than one department to be coordinated are also important criteria in this regard. 
In short, you can choose the processes that you can easily automate with RPA according to the criteria we will specify below.
These processes are;
Based on the rule,

Company-specific,

Not included in the roadmap of new systems
it must have this property.
Convincing your business to RPA
To get started with RPA in your business, you will need a serious internal consensus. First, get the management staff to support the RPA investment. If you need tips for this, we recommend you to read our article:  "How Do You Convince Your CFO To Use Automation In Your Business?" 
After convincing the management team to invest, create an in-house architecture for the execution of the project. Make certain who will take what roles in managing RPA.
Thus, when you start RPA, the operation process within the organization will proceed flawlessly. In the last step, get your team to support the RPA investment.
Implementing RPA in your business
Once you've chosen the RPA tool that's right for you, determine how the RPA development process will be carried out. You can set up an RPA Developers team within your organization, or position it as a service you get from RPA companies.
While implementing RPA, it is useful to determine the business partners you will work with.
If your in-house resources are not always able to devote time to automation, you can get support from an RPA company. You can also hire a consultancy company, specialized in digital transformation. Even work with companies that support outsourcing in business processes.
If the above-mentioned setup for getting support from more than one company sounds complicated, we recommend you to try Kronnika's RPA Marketplace platform: Kronnika.io.
Kronnika.io enables companies to get a quick start to RPA. With our pay-as-you-go concept and SaaS, PaaS, On-Prem, and Hybrid on Prem business models democratizing RPA.  Thus, RPA attains a structure that can benefit SMEs as well as corporate companies.
Starting a Pilot Project
At this stage of the RPA getting started guide, when implementing the pilot project, you can use process mining tools to ideally understand the process. You can also get support from the Kronnika team. Approximately 80 per cent of the automation effort focused on non-rule handling can be improved through better process understanding. Let us state that the value of RPA has increased by 40 per cent with the help of process mining.
In Kronnika, we care about the meticulous management of process analysis and process discovery stages as well as developing RPA. To save more time for our customers, we analyze the processes in detail and evaluate them in 2 different stages. We increase the efficiency of companies to the maximum level by discovering new processes during our work.
We maintained this approach while developing Kronnika.io. We built a system where process miners and process analysts can share their discoveries.
The Kronnika Academy, which we have implemented together with the Kronnika.io ecosystem, includes RPA analysts in its curriculum as well as training RPA developers. You can visit our site to get information about Kronnika Academy.
After completing the process mining part in the pilot project, it is time to configure and test your RPA robot software. After testing your RPA robot, you can start the pilot run and start evaluating the results.
The benefit of RPA Guide: The Process Is Ready To Go!
After evaluating the outputs of the pilot project, both you and your company are ready to publish your new RPA project!
During the active period of your RPA project, you can further increase your productivity by designing new processes to automate it. Clarification of roles and responsibilities within the team during the operation will ensure that the RPA project is managed flawlessly. You can utilize Kronnika Academy training to clarify the operation within the team.
Never forget to analyze the results after you put your RPA project to life. In Kronnika's analytics panel, you can easily see and optimize how much time you have saved and the success rates of processes.
RPA Guide – Handbook Rule: Avoid the common mistake  
Errors that you may encounter while managing the RPA operation can also affect the success rate of RPA. We recommend that you avoid these errors related to organizational processes and technical issues.
For example, postponing projects by the management team or the team managing the operation will negatively affect the efficiency of RPA projects.
Desiring to automate processes without fully understanding them will create a similar result.
As mentioned above, process mining makes it easier to understand in detail the processes to be automated. This allows the automation to be programmed and RPA bots to be implemented, taking into account the problems different inputs that may be encountered.
When starting RPA, choosing complex or unimportant business processes will reduce the impact of RPA. If the software produced specifically for a business process is available, avoid having the same work done with RPA. While this reduces the effectiveness of RPA, it can also reduce the efficiency of the company. Instead, moving forward with scenarios where RPA uses different tools and platforms at the same time will increase the workforce capacity of the company and save more time for your organization.
Kronnika.io Developed with No-Code and Low-code principles 
Finally, let's point out that difficult-to-use RPA tools can slow down the development effort. Saving time for companies is our top priority in Kronnika. For this reason, when designing our platform, we placed UX first among our priorities. Developed with No-Code and Low-code principles Kronnika.io can be used by end-users as well as developers and analysts. To meet Kronnika.io and start your RPA journey with Kronnika's customer-focused team you can send us your first script 
We tried to show how you can start using RPA in your business by this RPA guide. If you find this helpful, you can read our other blog posts and follow us on social media!
Learn More About Kronnika and RPA Solutions: